Enhanced Services Programs (Infectious Disease; COVID-19, Flu Outbreak, etc)

AFS is dedicated to the protection of our employees, our clients,and the world around us. During this time of crisis and pandemic uncertainty, AFS will stay focused on the latest scientific findings, cutting-edge products, and the best cleaning, disinfection methods recommended by experts around the world, including, but not limited to the Centers for Disease Control and Prevention (CDC), the World Health Organization (WHO), and the Occupational Safety and Health Administration (OSHA).

Enhanced Cleaning Programs

AFS has developed enhanced cleaning programs to help ease our client's minds with high-touch cleaning and disinfectant treatments, we have also been working behind the scenes to develop the framework of new programs that center around safely reopening businesses, as well as keeping your facility healthier and more protected to better prevent other pandemic type outbreaks in the future. AFS realizes our client's obligation to protect their teams and the occupants of their buildings, ensuring they not only feel safe, but are safe, and this is a higher priority than ever before.
Going Green Programs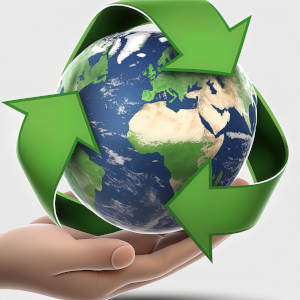 What does "going green" actually mean? In very simple terms, it refers to minimizing or offsetting the amount of greenhouse gases we release and/or the negative impact we are having on the environment through our human activities. Green cleaning products are not only good for the Earth, but they are less toxic to the indoor air around you, those who use the products, and anyone who enters your building.
Unfortunately, standard cleaning products can aggravate breathing problems, skin allergies, and other health concerns. When you switch to green cleaning, you are not only improving your air quality, but you're improving your workplace productivity for your employees. Adopting a green cleaning program can have a large impact on the health of your building by addressing indoor contaminants and proper ventilation. Whether you just want to switch to eco-friendly paper towels or want an entire overhaul of your sustainability efforts, AFS can help you make it happen!
Recycling / Sustainability Programs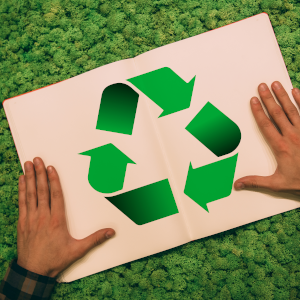 Recycling is one of the best ways to dispose of materials you would otherwise simply throw out into the world. Facilities can generate an abundant amount of waste. Why not consider taking a good majority of that waste and turning it into something you and other businesses around the U.S. can profit from?
Although the process and the steps needed to implement recycling into your waste regimen seems daunting, our teams have you covered. They're experts in the process and benefits of recycling. From sorting to transport, with the right team and the right steps, recycling can be seamlessly integrated into your team's daily routines.
Safety Awareness Programs

These programs are built to ensure maximum safety for the clients, employees, and customers based the client's industry and the services they provide.

Emergency Preparedness Plans

These plans are built individually in partnership with the clients based on the locations of the businesses and the services they provide.

Severe Storm / Tornado Emergency Plans

Hurricane Readiness & Response Plans

Earthquake Readiness and Response Plans

Flooding Readiness and Response Plans